About Redeemer
Grow in Christ + Share His Love + Encourage Others
Welcome to Redeemer Lutheran Church!
Redeemer's Mission:
As Christians based on the solid foundation of God's Word, empowered by the Holy Spirit we strive to live out, lift up, and share our faith in Jesus Christ – welcoming all into our family of believers.
Redeemer Vision
Grow in Christ + Share His Love + Encourage Others
We Are a Member of the LCMS
Our Family of Believers at Redeemer is a member of the Lutheran Church Missouri Synod (LCMS). The LCMS believes, teaches, and confesses that we are all sinners and in need of salvation. In CHRIST ALONE, we are saved by GRACE ALONE through FAITH ALONE, based on SCRIPTURE ALONE. God's Word is the only source of our Faith and Life. Sharing this message with the world is the mission of the church and its reason for existence. The message of Christ crucified and risen for our forgiveness and the free gift of eternal life is the Good News of Great joy, the greatest message in the world!
For more information on the LCMS and its beliefs and practices, click the button below.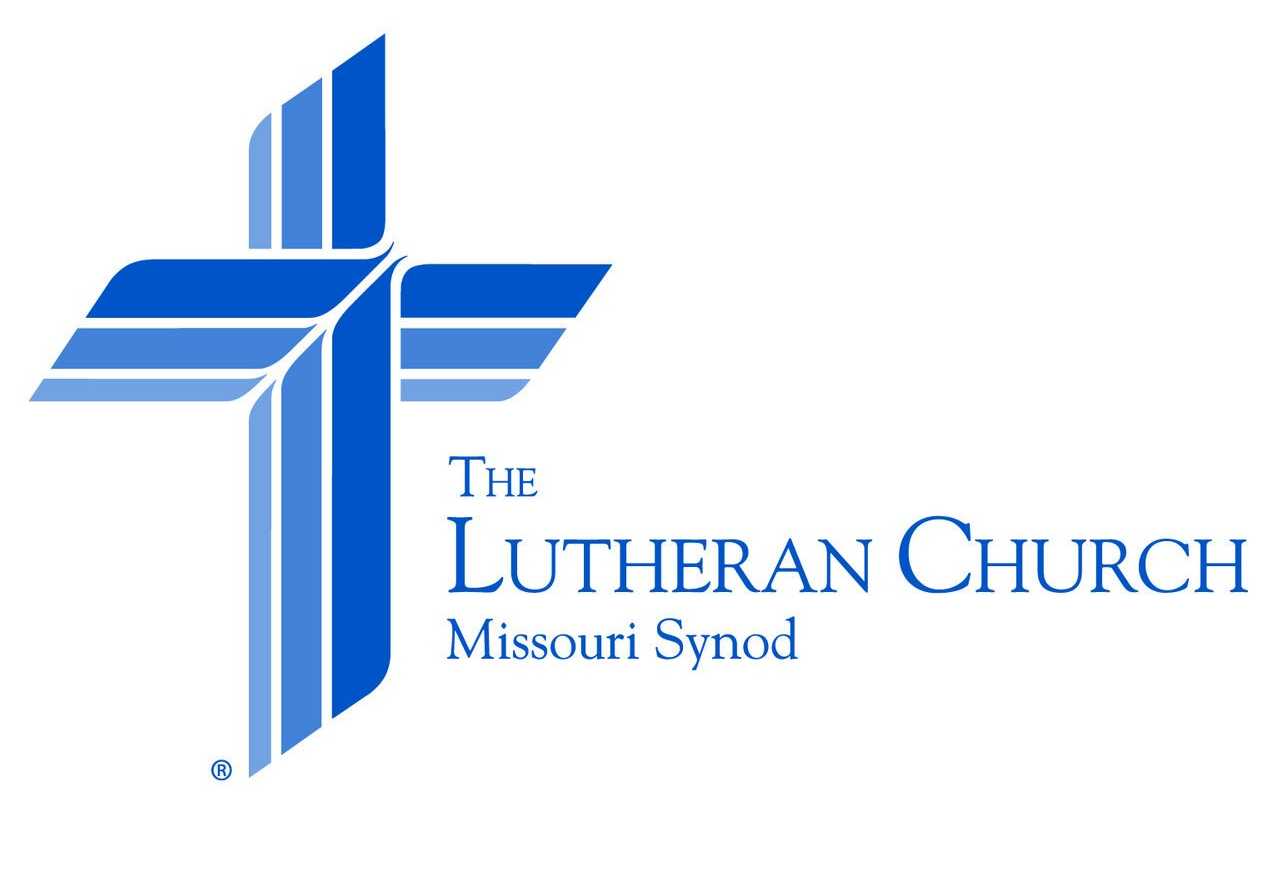 Our Values
Truth, Prayer, Family of Believers, Teaching, Community Engagement, Healing/Caring, Joy
God's Word: This Family of Believers values the Word of God as the source and norm for faith and life, divinely inspired, and inerrant.
2 Timothy 3:14-17 (NIV)
14 But as for you, continue in what you have learned and have become convinced of, because you know those from whom you learned it, 15 and how from infancy you have known the Holy Scriptures, which are able to make you wise for salvation through faith in Christ Jesus. 16 All Scripture is God-breathed and is useful for teaching, rebuking, correcting and training in righteousness, 17 so that the servant of God may be thoroughly equipped for every good work.
This Family of Believers values prayer as a true and effective dialogue with our Heavenly Father. Prayer is an active and prolific part of our Family's life together.
Philippians 4:4-7 (NIV)
4 Rejoice in the Lord always. I will say it again: Rejoice! 5 Let your gentleness be evident to all. The Lord is near. 6 Do not be anxious about anything, but in every situation, by prayer and petition, with thanksgiving, present your requests to God. 7 And the peace of God, which transcends all understanding, will guard your hearts and your minds in Christ Jesus.
This Family of Believers values being a generational Family united in one faith and one hope, which is centered in our Lord Jesus Christ. We pray that our Family of Believers is a growing family where each family member cares for the other members.
1 Peter 2:17 (NIV)
17 Show proper respect to everyone, love the family of believers, fear God, honor the emperor.
This Family of Believers values learning and teaching. We recognize that we do not stop growing in relationship with Jesus and each Family member's life proclaims the work of our Lord.
1 Peter 2:2-3 (NIV)
2 Like newborn babies, crave pure spiritual milk, so that by it you may grow up in your salvation, 3 now that you have tasted that the Lord is good.
 This Family of Believers values the community in which God has placed us. We not only invite them in, but as a Family we engage the community with the Love of Christ.
Matthew 5:13-16 (NIV)
13 "You are the salt of the earth. But if the salt loses its saltiness, how can it be made salty again? It is no longer good for anything, except to be thrown out and trampled underfoot.
14 "You are the light of the world. A town built on a hill cannot be hidden.15 Neither do people light a lamp and put it under a bowl. Instead they put it on its stand, and it gives light to everyone in the house. 16 In the same way, let your light shine before others, that they may see your good deeds and glorify your Father in heaven.
This Family of Believers values the redemptive actions of Christ. Christ's life, death and resurrection has brought true healing with value far deeper than this physical body. As a Family, we also value being a healing Family that welcomes those that have hurts and struggles in life. As people come to the Mayo Clinic to heal physically and mentally, Redeemer values playing a role in that journey.
2 Corinthians 1:3-4 (NIV)
3 Praise be to the God and Father of our Lord Jesus Christ, the Father of compassion and the God of all comfort, 4 who comforts us in all our troubles, so that we can comfort those in any trouble with the comfort we ourselves receive from God.
This Family of Believers values the joy that only Christ gives. This deep and abiding joy exceeds the bounds of happiness. In good times and in bad the Joy of the Lord is our strength. This allows our family to be proactive and find the God sighting in the worst of situations. This Family enjoys being together and is excited to welcome guests into our midst!
Romans 15:13 (NIV)
13 May the God of hope fill you with all joy and peace as you trust in him, so that you may overflow with hope by the power of the Holy Spirit.
Zephaniah 3:17 (NIV)
17 The Lord your God is with you, the Mighty Warrior who saves. He will take great delight in you; in his love he will no longer rebuke you, but will rejoice over you with singing.